Pricing

Our trucks can hold 15 cubic yards. The dimensions are 10'L x 8'W x 5'H and our pricing is based on the amount of space your junk takes up in our truck. Without actually seeing your junk, it's difficult to give you an accurate estimate over the phone or online. 1-800-JUNK-EXIT will send out a 2 person team and provide you with a no-obligation estimate. If you are satisfied with the quote, our team will begin loading your junk.
Our pricing includes full service pickup, cleanup, disposal fees and all taxes. Our team members will go anywhere on your property, inside or out to get the junk you want removed. Just point and we take it away!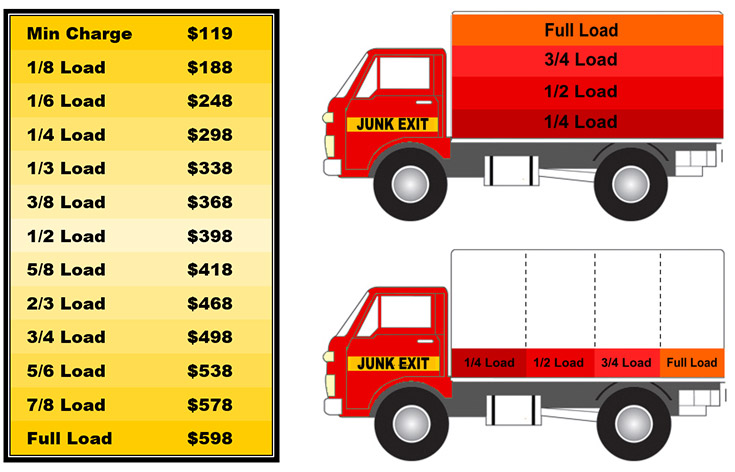 Please Note: Certain items have recycling and landfill surcharges and we may have to charge extra for these items. These include air conditioners, refrigerators/freezers (that contain Freon), auto/truck tires, computers (that may contain mercury) and items of extreme weight (ex. concrete, brick, asphalt, stone, dirt, etc...).
Coupons